If you are a homeowner, you are very familiar with the experience of broken down household appliances, sometimes even all together at once. To top it off, the timing is always wrong; perhaps you are in a rush to leave for work, you want to do the laundry, or worse still, you just want to whip up some nice dinner after a long day at work. In these kinds of emergency situations, you don't have to rely on an expert; especially if it will mean waiting for long hours which will be a big inconvenience. Learning how to fix the issue yourself is also a sure way to save some bucks.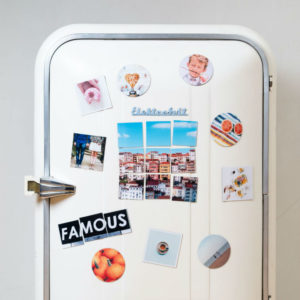 Most of us if not all, are completely clueless about how appliances work. Therefore, when it breaks down, we aren't able to come up with a diagnosis and certainly can't fix it. Some background information is relevant for an idea on how to go about repairing broken appliances.
Functioning of Appliances
Small appliances have a relatively simple system mostly comprising of a fan, a heating element, a set of blades or rotating beaters. Their mechanical linkages are quite simple, and so repair is not a big problem. Larger machines, on the other hand, have a more complex system which is mostly divided into mechanical components and control devices. This complexity makes it difficult to detect the source of the malfunction.
Take a dryer for instance; the mechanical components turn the drum while the control system regulates the heat. Therefore, if the drums don't turn, you know you are dealing with a mechanical problem. If the dryer doesn't heat, you know you are dealing with a control device problem. This is a good place to start as it narrows down your options.
Here are some tips on how to deal with some of your major appliances. Before you take your screwdriver and start tearing your machine apart, ensure you do the following;
Disconnect the gas and power supply before you start testing or trying to diagnose a problem.
If the parts are fastened together with bolts, screws, plugs, etc., you can proceed with the repairs. However, if rivets and welds have been used instead, seek services from a professional.
Replacement in most cases is a better option than repair. Make sure to get parts sold for that particular appliance; if possible, the exact brand. Substitution of other similar parts for when you cannot find the replica is also allowed. As long as it fits perfectly and you follow the instruction manual on installation.
Check if the appliance is properly plugged in and that the outlets are working properly.
Check for the circuit breakers to see if they have blown up or tripped. Make sure the fuses have not blown too.
Check for adequate water, power and gas supply for the appliances that apply.
Refer back to the instruction manual for a guide on installations and tackling common problems facing the machine.
One of the leading causes of breakdown for appliances may be something as simple as inadequate power supply. Make sure your devices are receiving enough power before embarking on any repairs. Different appliances will need different techniques but the systems that make up the machines are generally the same. DIY repairs are easier, more convenient and more economical.