Also known as coolers, wine refrigerators are designed to maintain cool temperatures for serving wine and for storage purposes. Some coolers are however not suitable for long storage and aging of fine wine as they lack humidity control. There is a wide assortment of high quality and latest technology wine coolers to choose from. They range from small counter-tops to high capacity commercial models. Our friends at Maryland Used Appliances (www.marylandusedappliances.com) helped us with the information for this article.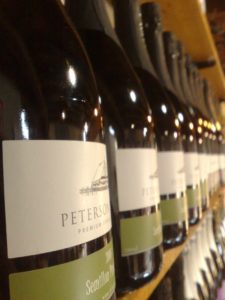 Keep those bottles chilled for unwinding after a long day at work, catching up with family and friends or for that work celebration with your colleagues. Not only do they keep your wine chilled, but they also greatly enhance the appearance of your home. A lot of stylish designs that match with your decor exist in the market. They also come in different sizes and colors.
Features to look out for When Choosing Wine Refrigerators
Intended Location
It is important to consider the location that you want your wine cooler placed. Freestanding, counter top or recessed into your cabinets.
Front Venting
It helps in standalone or in-built installations.
Dual Zones
For both white and red wines as they will need to be stored at different temperatures.
Rolling Shelves
Provides spacing for large bottles as compared to sliding shelves
Tinted Glass
They block UV rays and light keeping the temperatures inside stable.
Low Vibration
This feature enables silent operations which is one of the best modes to store wine in. Adjustable legs may also help with this.
Lockable Door
Choose one with lock and a key to safeguard and monitor wine collection.
Constant Temperature
Wines need constant moisture levels of between 55-70% and constant temperatures of between 53-57 degrees Fahrenheit.
If you plan on storing your wine for more than 12 months, a wine cellar is a better option. They are specially designed for long term storage and larger capacity than wine refrigerators.